home
>
franchise
>
franchise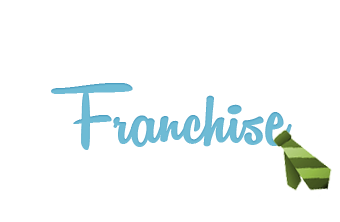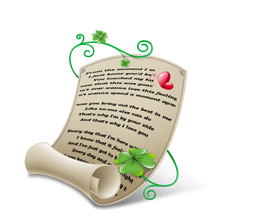 ABOUT KINDERWOLD MONTESSORI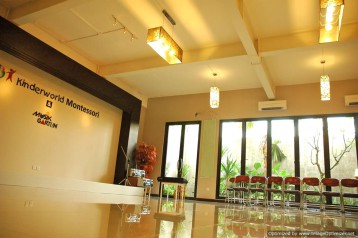 Kinderworld Montessori has been established since year 2001 with its headquatered in Taman Permata Buana, Jakarta Barat and its branch in BSD City, Serpong ,Tangerang Selatan. Since then, we had graduated thousand of students to enter various reputable international and national schools. Our curriculum is based on Montessori Philosophy of education and Musikgarten as the world leader in music education of early childhood.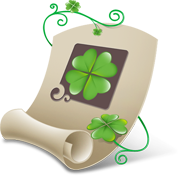 Setting up Preschool on your residential area's and make a difference in lives of children through Kinderworld Montessori franchise. You will learn how to achieve this through our protected territories, training program, marketing assistance, and complete guidance to set-up, start and manage the daily learning process.
Initial Investment
Kinderworld offers flexible models to accomodate varying investments capacities and market opportunities.
Site Opportunities
Opportunities are currently available in many cities in Indonesia including Jakarta.
Franchise support
Kinderworld offers the support and training you are looking for when deciding to purchase a franchise and this include :
Strategic site selection and learning environment
Construction management
Comprehensive training
extensive ongoing support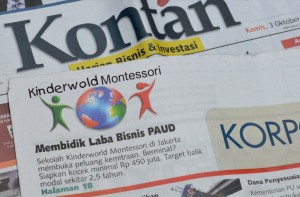 We are proud to let you know that Kinderworld Montessori was featured in Harian Kontan 3rd of October 2013.The article covers that education business in Indonesia is lucrative and sustainable for long period of time.
For enquires on Kinderworld Montessori franchise opportunity, please fill up the form below :
[contact-form-7 id="328" title="Contact form 1"]
or you may contact us to our officer at 0816-883870